Greenroom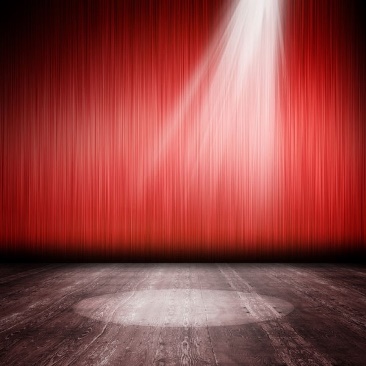 Adult "Introduction to Drama" Sessions
Ilkley Playhouse offers Adult Drama Sessions on Saturday mornings from noon to 1 pm from September to December, subject to numbers expressing interest in advance. There was insufficient take-up for 2018, but the classes may run again in 2019.
These sessions enable adult actors to improve their skills and provide the opportunity to discuss, study and engage in many aspects of theatre in the company of like-minded individuals. All levels of ability are catered for, whether you are a complete newcomer or relatively experienced, with the interaction between the experienced and the novices representing a key benefit of the sessions.
The content includes basic warm-up exercises, vocal skills, body language, the theory and practice of acting, theatrical genres and practitioners and the theory and practice of directing. There is both script and improvisation work, with the opportunity for group members to direct their peers in small scenes, swapping roles as part of the learning process.
As the sessions progress, other experts can be brought in to advise on costumes, stage fighting, choreography, lighting and sound etc. Much of this will depend on the requirements of the participants.
From September 2018, the fee for the one term was £45 for paid-up members of the society, or £55 for non-members, with a reduction of £5 for each additional husband, wife or partner. (Up to a maximum of one!) These fees may be increased for 2019.
Please register your interest by contacting Andrew Leggott, the Class Tutor by email a.leggott1@btinternet.com or by telephone if you wish to discuss the sessions 01943 602014
NB. THE SESSIONS WILL NOT RUN UNLESS SUFFICIENT INTEREST IS DISPLAYED IN ADVANCE, SO GET IN TOUCH NOW IF YOU ARE INTERESTED IN ATTENDING IN 2019, AND WE WILL CONTACT YOU AGAIN NEARER THE TIME