Committees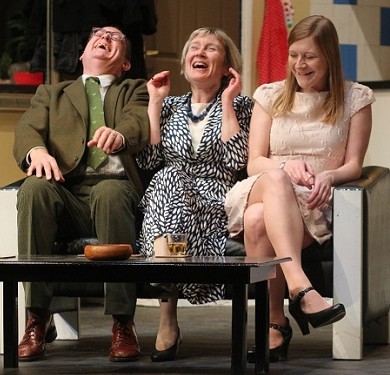 One of the many creative and fun aspects of the Playhouse is being involved in a committee. There are a range of different committees responsible for the smooth running of the Playhouse, excluding the important role of the Trustees, Artistic Director and Theatre Manager. Each committee plays a very important part in the success of the Playhouse and there are always opportunities for members to get involved.
All the committees meet regularly and are all run by volunteers.
Play Reading Committee does exactly what it says: it reads numerous plays, aims to choose a varied, dynamic season which satisfies our audiences, challenges our actors and directors and attracts new members. The Committee also checks the balance of the season, the range of male and female roles, considers diversity issues and the range of comedies, tragedies, modern, classic and so on.
Casting Committee aims to cast the season well in advance to try and get the best cast for each play and ensure fair and equitable casting. The Casting Committee has to be ready to respond when, unfortunately, people have to drop out of productions at short notice. Unlike the Reading committee, Casting is often busy throughout the year.
Publicity Committee works to ensure all our plays are carefully and individually promoted; it makes sure photographs, posters and social media are used to publicise and target specific audiences. This committee is keen to develop the role of a Publicity Champion for each play where a cast or backstage member, or anyone interested, takes on the role of promoting the play and looking for inventive ways to publicise it.
Fringe Committee enjoys discussing new plays and cutting edge drama that can give our audience and members a wider range of theatrical experiences. Fringe exists to showcase new writing, emerging actors and directors, nurture new talent, and enable our directors to experiment with new techniques.
Costume and Wardrobe Committee - if you like the idea of rootling about in our fantastic wardrobe; liaising with directors and helping to sort out costumes, shoes, handbags to reflect the play's setting and the characters, then this is the committee for you.
Ilkley Players Club (Bar) Committee ensures that the Club side of Ilkley Players Ltd runs smoothly and efficiently and provides members and theatregoers with comfortable surroundings in which to enjoy drinks and social interaction.
Finance Committee has responsibility for the financial results and processes. It meets quarterly to review the quarterly results against budget and prior year. Review of the play and event summary.
Technical Committee has responsibility for all technical aspects of productions.