The Revlon Girl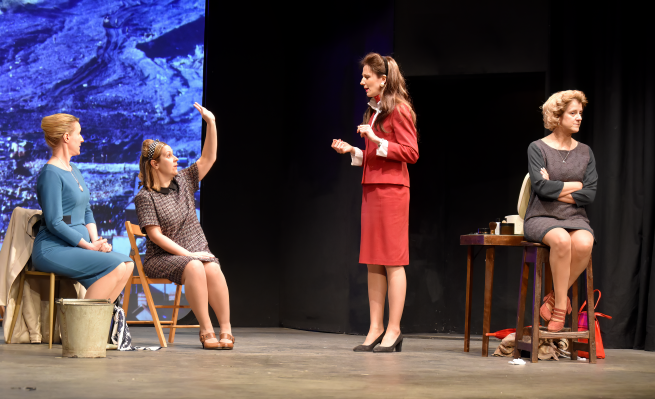 The Revlon Girl
by Neil Anthony Docking
This amateur production of "The Revlon Girl" is presented by arrangement with Concord Theatricals Ltd. on behalf of Samuel French Ltd www.concordtheatricals.co.uk
Grief, Hope, Guilt and Make up.
Four women struggle to move on after the Aberfan disaster of 1966. They meet every week to talk, cry and laugh without feeling guilty.
The play imagines one meeting, one rainy night, eight months later, in a leaky room above The Aberfan hotel, where they secretly invite a representative from The Revlon Company to give a presentation about make up.
From that innocent premise, the play delves into the tragic situation with both deep emotion and humour.
A beautifully written play by Neil Anthony Docking, which will make you laugh and cry...
There will be no interval! As the author says: there is no good place to stop.
Warning: The production contains some strong language
Directed by Mark Simister
Wharfeside Theatre