Time of My Life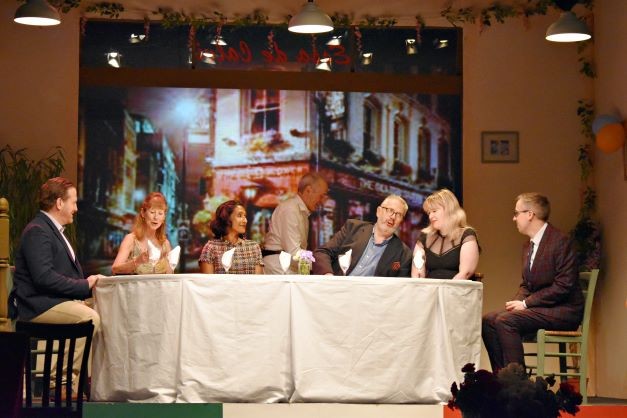 Time of My Life
by Alan Ayckbourn
This amateur production of "Time of My Life" is presented in arrangement with Concord Theatricals Ltd on behalf of Samuel French Ltd. www.concordtheatricals.co.uk
Family skeletons intrude on cheerful domesticity as we glimpse the Stratton family story unfolding forwards and backwards in time. This classic, sad comedy is a witty, insightful, heart-breaking masterclass in its portrayal of a dysfunctional family.

The main event is a family meal at a restaurant to celebrate Laura's birthday. Joining Laura and her husband Gerry are their two sons: Glyn, the elder son, is accompanied by his wife Stephanie whilst Adam brings along his new girlfriend, Maureen, to introduce her to the family.

The birthday dinner dominates the action but over meals and over time past and future events collide, putting events in a new light and revealing hidden secrets.

A beautifully crafted, timeless play that will continue to have resonance for as long as there are family units as we know them today.

The characters of this play may not be aware when they are happy, but you can be certain you will be if you see this production.
Directed by Derek Lawson
Wharfeside Theatre