Blithe Spirit (Minack)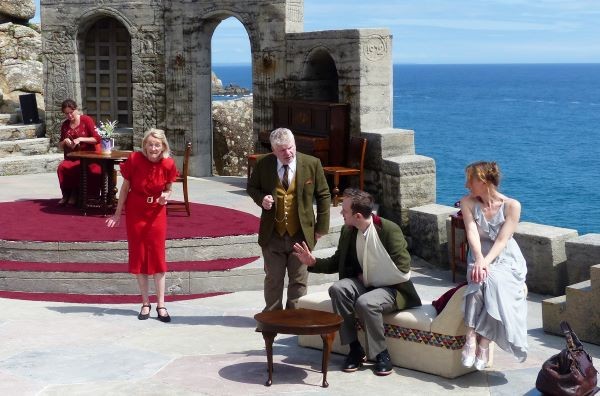 Blithe Spirit
by Noel Coward
This amateur production of "Blithe Spirit" is presented by arrangement with Concord Theatricals Ltd on behalf of Samuel French Ltd. www.concordtheatricals.co.uk
This is a play which needs no introduction. The sumptuous, witty dialogue of Noel Coward is delivered in a crazy and chaotic set of ghostly circumstances.
You will laugh until you cry.
Come on down to meet again the ridiculous Madame Arcati, so much larger than life, and the suave, proud but deluded Charles Condomine. They are both overcome by the womanly wiles of
Ruth, Elvira, and Edith, the very Blithe Spirits.
As well as a smooth, sophisticated version for the Ilkley Playhouse, there will be a rather wilder and unexpected version which travels to the Minack Theatre in Cornwall July 23rd-27th 2023. Take a holiday! See both versions.
You will be haunted by memories of fun.
"I felt a tremendous urge, like a rushing wind, so I hopped on my bike and here I am"
Directed by Jamesine Cundell Walker (Ilkley and Minack)