Handbagged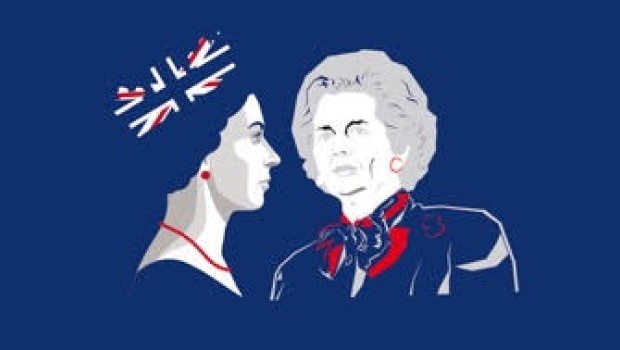 Handbagged
by Moira Buffini
This amateur production is presented by arrangement with Nick Hern Books
The monarch. Her most powerful subject. One believed there was no such thing as society. The other had vowed to serve it.
Have you ever wanted to be 'a fly on the wall' or 'in the room where it happened'? Well here is an open invitation to enter the inner sanctum of two of the most powerful women of modern history.
Enter Queen Elizabeth II and Margaret Thatcher. We meet them not only in their more mature years but also in their formative phase and the four converse. Listen as they thrash out the inner workings of their imagined, yet based in fact, relationship in all its politicised ambiguity.
Moira Buffini has penned an intricate and deliciously exquisite exploration of these two pillars of 'society' and woven into it many cameo appearances by the influential men they had dealings with. Its comedy sparkles with mischief and yet intensifies the poignancy of this scenario.
Directed by Julia O'Keeffe
Wharfeside Theatre