The York Realist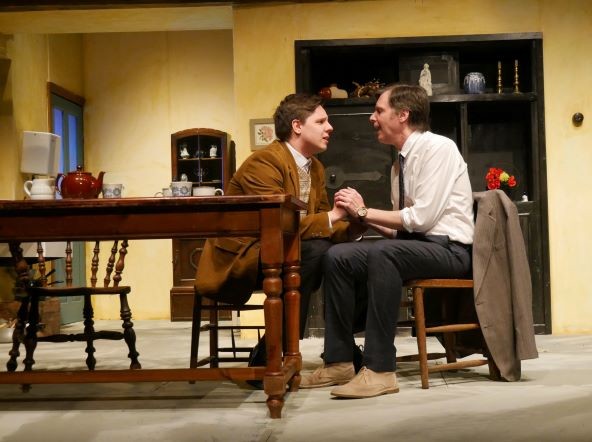 The York Realist
by Peter Gill
This amateur production of "The York Realist" is presented by arrangement with Concord Theatricals Ltd on behalf of Samuel French Ltd. www.concordtheatricals.co.uk
"He's a solitary one. I think he's not someone for you."
In Yorkshire in the early 1960s George, managing the family farm and living with his aging mother after his father's death, finds release from the daily drudge in local amateur theatre. After he gets a part in a production of the York Mystery Plays his world changes when he meets and begins a relationship with John, a director up from London to work on the play.
In John's company, George steps from the closed world of farm and family to taste the fellowship of the theatre and the emerging scene of 60s England. But how will it all go down with the folks back home?
Can George step away from the world in which he was born and raised?
Against the background of a changing England, this beautifully written play explores class, place, the arts, sexuality, society - and, above all, relationships, and the family.
"When worlds collide you have to make a choice…"
Mask wearing and use of hand sanitising stations is strongly advised and encouraged throughout our building and in our auditoria.
Directed by: Dick Hebbert
Wharfeside Theatre