Charley's Aunt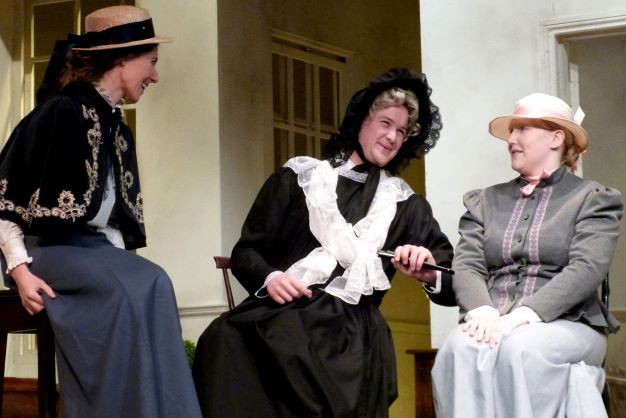 Charley's Aunt
by Brandon Thomas

Perfect for those winter days - a classic farce, with a dash of heart.
Love is a thing of joy - it makes these lads write poems (don't worry - no-one reads them -including us!) But they can't string a sentence together when it comes to letters ... to their beloveds ... who they met at the ball the other night … (sound familiar?)
They ask them to lunch and that's when the chaos begins - all deftly managed by an unflappable College Scout (think Jeeves - managing a bun fight … after buying the buns!)
First performed in 1892, on February 29th, Charley's Aunt became the longest-running play worldwide, a Christmas favourite, also adapted for films and musicals.
Mistaken identity, crossed wires, misunderstanding and fast paced action - not forgetting the cross-dressing (well someone must pretend to be Charley's Aunt - she's not arrived, and the beloveds must have a chaperone … it's 1892 remember!)
You'll love it! This play will make you laugh.
"All you've got to do is remember you're a real old lady."
"How can I remember I'm a real old lady (lifts skirt and petticoat together, showing trousers to knees) - with my trouser on?"
Abridged and directed by Chrissie Poulter
Wharfeside Theatre