Home I'm Darling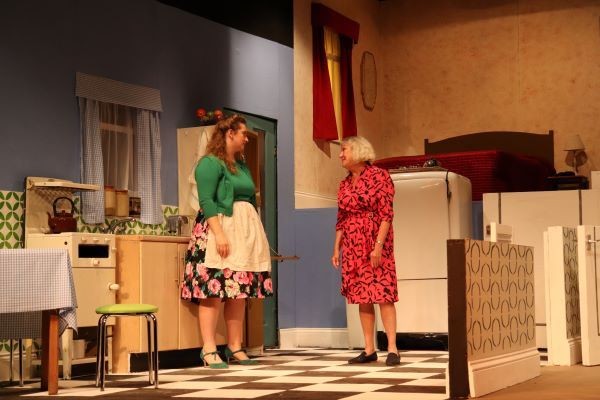 Home I'm Darling
By Laura Wade
To some people the 1950s are like a dream. Films like Stand by Me, Grease and Back to the Future helped to fetishise the fashion and the music, while giving a general sense that the period is a by-word for the good ol' days.
Judy and Johnny Martin certainly thought so. They longed for those halcyon days and thought that living in the 1950s would be pretty swell! So, they decided to give it a go. Judy accepted redundancy with the aim of becoming the perfect housewife and Johnny became the breadwinner.
Three years later, the long process of retrofitting their house may be complete, but how will it all hold together when the cracks start to appear?
Prepare yourself for an evening filled with jukebox classics and a heavy dose of nostalgia. This funny and charming play debuted at Theatr Clwyd in 2018 before transferring to the National Theatre, London. It deservedly won the Best New Comedy at the 2019 Olivier Awards and completed its first National Tour in May this year.
"It has come to our attention, Mr Martin, that you and Mrs Martin are Offensively Happy. We ask that you desist at once."
Directed by Rick Hyland
Wharfeside Theatre