Drama Classes

Greenroom
We have been holding Saturday morning classes for children aged 8-18 for over 40 years, in some cases attracting successive generations of the same family – and we love to welcome fresh talent.
Tutors Andrew Leggott and Lisa Debney are long-time Playhouse members, and experienced stage performers and teachers. They lead the children in games and warm-up exercises, followed by the preparation of drama scenes, usually improvised but occasionally text-based. Other skills such as stage fighting, mask work and clowning are also covered.
Junior Class
The Junior Class runs from 9.30 – 10.30 am for children aged 8 – 11. This age group are blessed with very few inhibitions and throw themselves (sometimes quite literally) into all the exercises.
In January 2019, we presented a colourful production of "Pinocchio" to sell-out audiences. That ever-popular fairy tale "The Snow Queen" will be our January 2020 production.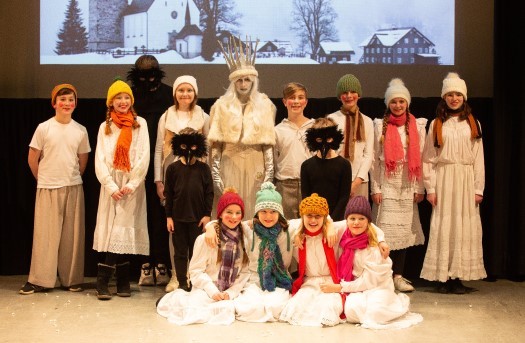 Senior Class
The Senior Class runs from 10.45 – 11.45am. These 12 – 18-year-olds may still experience some nerves, along with the inevitable struggles of simply being teenagers, and the weekly fellowship that the Greenroom offers – new friends, learning and working together and plenty of laughter – is a refreshing oasis in the midst of school and exams.
In February 2019, the Seniors featured in a production of "Chaos", a play specially written for teenagers by Laura Lomas, as part of the National Theatre Connections Festival. In December 2019, our Senior Class will feature in our main-stage production of "The Wind in the Willows".
Many of our Junior and Senior Class students have gone on to become successful professional actors, one recently enjoying a major role in the West End (Danny Horn playing Ray Davies in "Sunny Afternoon"). However, you don't have to become a star to benefit. Our Greenroom classes are invaluable in building confidence and self-esteem. Plus, they are great fun!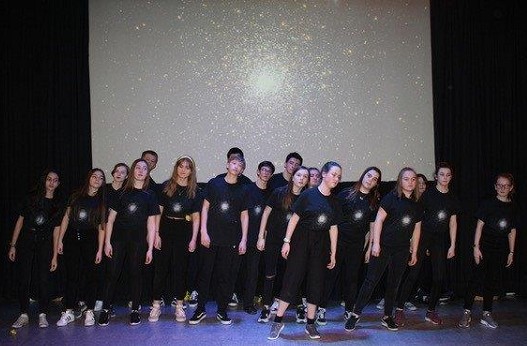 Greenroom classes take place every Saturday morning during term time.

Junior and Senior Greenroom fees are £45 per term, payable in advance. Additional siblings in the same family qualify for a reduction to £40 per term.
Adult "Introduction to Drama" Sessions
These are aimed at "completely inexperienced" to "some experience but want to learn more" people of any age.
They take place on Saturday mornings from noon to 1 pm. The content includes basic warm-up exercises, vocal skills, body language, the theory and practice of acting, theatrical genres and practitioners and the theory and practice of directing. There is both script and improvisation work, with the opportunity for group members to direct their peers in small scenes, swapping roles as part of the learning process.

The fee for the one term is £45 for paid-up members of Ilkley Players, or £55 for non-members, with a reduction of £5 for each additional husband, wife or partner (up to a maximum of one!).
Contact: Andrew Leggott, the Class Tutor by email a.leggott1@btinternet.com or by telephone if you wish to discuss the sessions 01943 602014