Guys and Dolls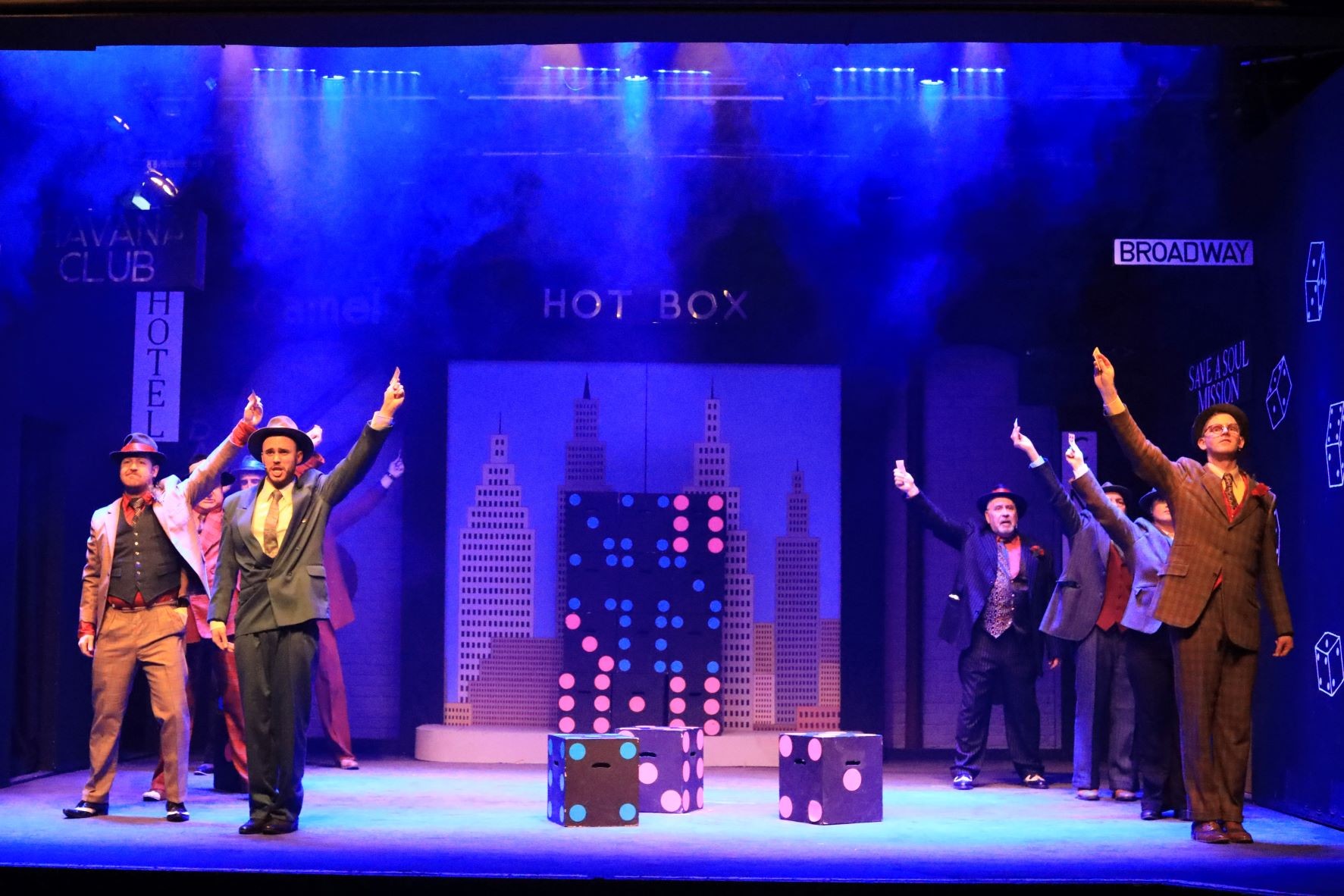 Guys and Dolls
Directed by David Kirk
Choreographed by Ted Oxley-Kirk
Musical Director Ian Sapiro
A Musical Fable of Broadway
Based on a Story and Characters of Damon Runyon
Music and Lyrics by FRANK LOESSER.
Book by JO SWERLING and ABE BURROWS

This amateur production is presented by arrangement with Music Theatre International (Europe)
All authorised performance materials are also supplied by MTI Europe www.mtishows.co.uk
Guys and Dolls is a classic and one of the greatest musicals ever written. First performed on Broadway in 1950, it's now a period piece but Frank Loesser's songs such as "If I Were a Bell", "Luck Be a Lady" and "A Bushel and A Peck" are hard-wired into our memory banks and can still make us laugh and occasionally cry. The songs crackle with delicious lyrics and memorable melodies and the book by Jo Swerling and Abe Burrows is as sharp-witted now as it was 73 years ago.
Based on two short stories from the twenties and thirties by New York writer Damon Runyon, it tells the intertwined love stories of Nathan Detroit & Miss Adelaide and Sky Masterson & Sarah Brown.Throw in the likes of Nicely-Nicely Johnson, Harry the Horse, and Big Jule - and the characters of Runyan's New York make the leap from page to stage without missing a beat.
This production promises a joyous evening of vitality, energy, and pure pleasure.
Wharfeside Theatre