Lovesong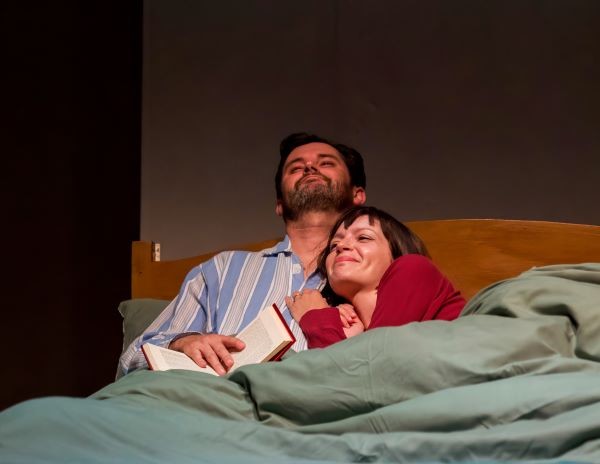 Lovesong
by Abi Morgan
Copyright by ABI MORGAN, copyright agent: Catherine King of 42 M & P Ltd. Palladium House, 7th floor, 1- 4 Argyll Street, London W1F 7TA.
If you enjoyed 'Here I Belong' last season, this one's for you. If you are, or have been in love, this one's for you: whatever your age, this play is for you.
First produced by Frantic Assembly this is a tender, and unforgettable insight into a relationship. It is the story of one couple, told from two different points in their lives - as young lovers in their twenties and as worldly companions looking back on their relationship. Their past and present selves collide in this haunting and beautiful tale of togetherness. It is full of the joys of young love, the frustrations of love and the sadness of love. What remains is the power of love.
Abi Morgan first started writing for television on shows such as Peak Practice and an adaptation of Sebastian Faulks' novel Birdsong. She has since also written the screenplays for several films, including The Iron Lady, Brick Lane, and Suffragettes. In 2002, she was nominated as "most promising playwright" at the Laurence Olivier Awards. In 2018, she was awarded an OBE.
Directed by Paul Chewins
Wharfeside Theatre