Vintage Fair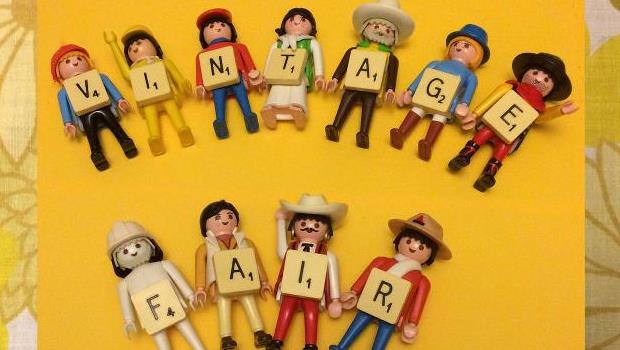 Vintage Fair
The Ilkley Playhouse Vintage Fair returns for 2017 on Easter Saturday, 15th April. It is the fifth time the Weston Road venue has staged the event, at which retro lovers can browse the wares of twenty independent stallholders, each selling handpicked, quality vintage stock spanning the decades from the 1920s to the 80s.
"We had 12 stalls here when I put on the first Ilkley fair in 2015, and that has grown to 20 this April," says Jill Coulson of Burley-in-Wharfedale business Alfie Robot Retro, who organises the event. "We've seen growing numbers of people through the doors every time too. It's still one of the smaller vintage events in Yorkshire, and it's definitely one of the friendliest."
Vintage treats include glorious homeware, ranging from the classy to the kitsch, including pottery, tins, artwork, typewriters, glassware, kitchenware and enamelware.
Visitors can also pick up unique fashion items, whether it's a 1950s prom dress or something crafted from 1970s crimplene. There will be original suitcases, beautiful vanity cases, an array of one-off handbags, with plenty on offer for men too.
"It's such a fun vintage fair and a really great day out for families in Ilkley," says stallholder Trudy Fielding of Vintage Beau, "it's the perfect opportunity to find clothes and gifts that are one-offs, rather than the mass-produced stuff that fills the modern High Street."
In addition to the stalls, a hair and make up expert will be on hand to style visitors and weary shoppers can take a rest in the vintage tearoom, where they can indulge in hot and cold drinks, as well as an array of delicious cakes.
Doors at the Ilkley Playhouse will be open from 10am till 4pm on Saturday 15th April, with entrance priced at £1 for adults, whilst under 16s can come in for free.
For more information, email jill@alfierobotretro.com, search "Ilkley Playhouse Vintage Fair" on Facebook or visit www.alfierobotretro.com.
Share This Page