Dementia Friendly Performance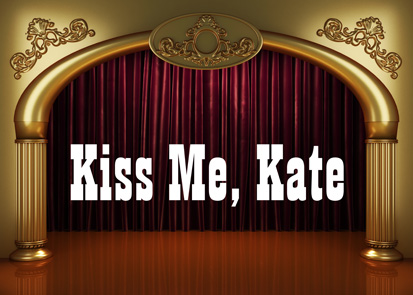 Dementia Friendly Performance
Kiss Me Kate
Tuesday the 6th of June will be a Dementia Friendly performance.
Our first Dementia-friendly performance will take place on Tuesday 6th June 2017. We are working with groups and individuals living with dementia to make this event as accessible as possible, with adaptations to technical aspects of the show, flexible seating options and a relaxed attitude to audience responses and movement in the auditorium. In our coffee bar area, we will have a quiet room, clearer visual markers and signage and additional Front of House volunteers trained to sensitively and respectfully welcome people living with dementia and their supporters to this show.
We are lucky to have the help of Dementia Friendly Ilkley and advice from the Alzheimer's Society in Bradford to make this event a success.
Tickets are on sale now through the box office or email info@ilkleyplayhouse.co.uk to register your interest. If you would like more information or would like to offer your help please do not hesitate to get in touch. If you know anyone suffering from dementia, who might like the opportunity to see this great show, do get in touch.
We want the audience to sing along with the cast – old favourites such as "Too Darn Hot", "Always True to you (in my fashion)" and "Brush up your Shakespeare" will have everyone joining in and laughing all the way home.
We are proud to offer help to people who are affected by Dementia as part of our endeavours to be the greatest community resource in the town.
Please email the office at info@ilkleyplayhouse.co.uk or call 01943 609539 if you would like to book for the Dementia Friendly performance on the 6th of June.
Share This Page