Acting & Directing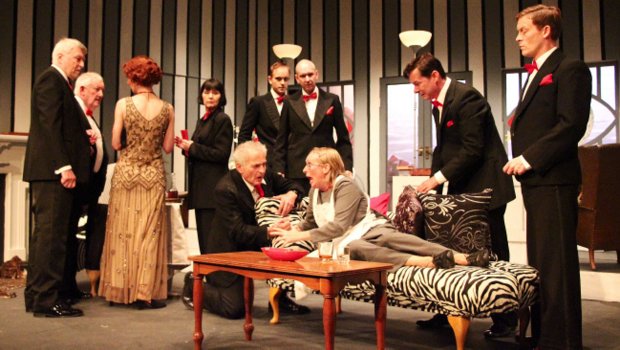 Acting and Directing
Each season, we put on a full and varied programme ranging from Contemporary Modern Drama to Shakespeare. Our productions are presented on one of two professional standard stages; the Wharfeside Theatre and the Wildman Studio.
We take great pride in the standard of what we offer and this is reflected in the level of commitment expected from our Directors and Actors. A typical production will involve a ten night run, with rehearsals taking place on weekday evenings and Sunday afternoons for a minimum of six weeks prior to the opening night.


Acting
We are always looking out for new talent. Plays are cast from a pool of actors ranging from 18 to 80 who come from a wide range of backgrounds. If you already have some experience or training in acting and would like to join our company, we would love to hear from you to arrange an audition with our Casting Committee. In the first instance, please contact the Playhouse Office on 01943 609539 for an audition application form.
If you are new to acting, you may wish to consider our Adult Green Room classes. We also invite new actors to develop their skills through smaller parts, usually alongside a backstage role. Working as part of the team, this provides a sound basis for quick learning.
Directing
At Ilkley Playhouse, we are always interested to hear from experienced directors or those with theatre experience who wish to learn directing skills. If this is something that you are interested in, please write to our Artistic Director, outlining your experience, at the following address: Ilkley Playhouse, Weston Road, Ilkley LS29 8DW.
We look forward to hearing from you!