Social Events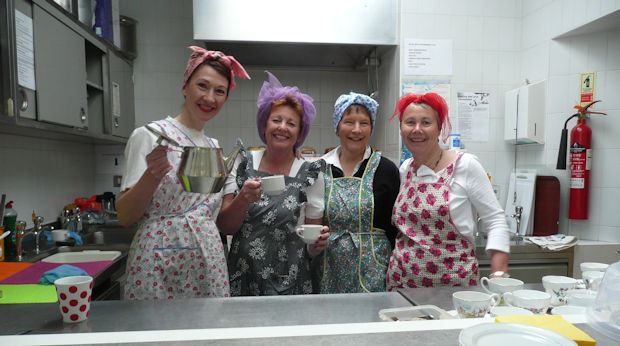 Social Events
We host a number of events throughout the year ranging from our ever-popular Fleapit Cinema afternoons - when we screen select films in the Wharfeside Theatre to concerts, fairs and comedy nights. Here are the events planned for the rest of 2016L
Stagefright Comedy Club
Our ever popular Stagefright Comedy Club returns on Saturday 22nd October. With our bar open all evening and cabaret style seating, this is a great evening to attend with a group of friends.
The line-up so far features some exceptionally funny comics. Barbara Nice is the malapropism-spouting Stockport Housewife creation of Janice Connolly, star of That Peter Kay Thing, Phoenix Nights, Coronation Street and Max and Paddy's Road to Nowhere. This hugely likeable character is fast becoming a cult favourite with her uplifting energy drawing in even the most cynical of audiences and cajoling them to take part in audacious, hare brained stunts. Sharing the stage with Barbara is Masai Graham, the master of snappy single-liners - who has been known to deliver over 100 jokes in a half hour set. He has just won the award for the funniest one-liner at the Edinburgh Fringe. To date, we also have the zany wit of Tom King, the fresh talent of Luke Wright and the notorious Jay Islaam.
Comedy Club tickets always sell fast – so don't miss out and book yours now. Click here or call the Ilkley Playhouse Box Office on 01943 609539.


Christmas Coffee Morning
Our annual Christmas Coffee Morning and Gift Fair will be held in the Wildman Studio on Saturday xx December 2016 from 10am until 12.30pm.
If you are interested in selling at the Fair, please contact the Ilkley Playhouse Office on 01943 609539.