History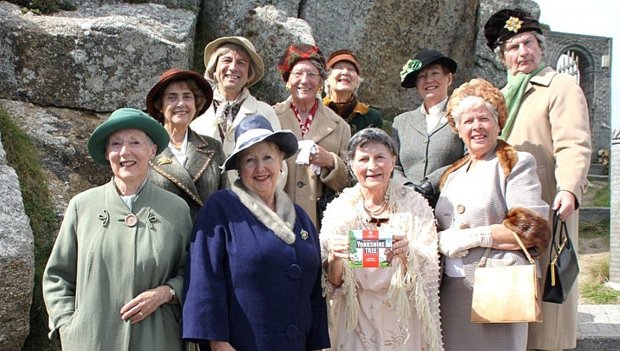 The History of Ilkley Playhouse
The theatre is located in Ilkley town centre within a conservation area and overlooks the River Wharfe. It is built traditionally in Yorkshire stone. The original building was designed by Thomas Clarke and it opened in 1876 as a Working Men's Club and Lecture Hall. After 17 years it was sold to the Liberal Association.

In the summer of 1938, the Liberal Association hired out their upstairs furniture store to a local amateur theatre group, formed in 1928 – The Ilkley Players. The Players employed a local builder to build a stage and dressing rooms and a public performance licence was applied for. The newly completed Playhouse opened in September 1938. In the spring of 1939, the theatre closed and in July the building was placed at the disposal of the Women's Voluntary Service. The following year The Players moved back in and continued to perform plays throughout the war years.

In December 1939 CEMA (The Council for the Encouragement of Music and the Arts), the forerunner of the Arts Council, was formed and sponsored theatre companies to tour villages and small towns; many performed at Ilkley Playhouse bringing professional theatre to the town on a regular basis. From 1942 until the end of the war, one such company, the Adelphi Players established their headquarters in the theatre, alongside The Ilkley Players.

The Players purchased the freehold of the theatre premises in 1960 and in 1974 undertook building work to create storage and workshop space, plus a new stage door and office and wardrobe space on the ground floor. Four years later, the auditorium was also improved with tiered seating up to a capacity of 132 seats.

In 1989, the building of the Sheridan Suite, comprising a new entrance, box office and coffee bar, further improved the facilities. In 1997, with funding from the Arts Council Heritage Lottery Fund and Foundation for Sport and the Arts, the whole backstage area was rebuilt, the main staircase was removed and a new entrance to the auditorium was created. In 1998 a second performance venue was built. The Wildman Studio, named in memory of former artistic director David Wildman, was officially opened on 14 March 1999 by Alan Titchmarsh.

In 2003, the Ilkley Players became a limited company, Ilkley Players Limited, which was re-registered as a new charity and the ownership of the building transferred to the company. In 2006, the theatre was rebranded as "Ilkley Playhouse".

In 2006, the Playhouse was presented with a blue plaque from Ilkley Civic Society, unveiled by the actor Timothy West, and the building is now a point on the town tourist trail. There are two performance spaces within the theatre building: the Wharfeside Theatre, a traditional proscenium arch stage and auditorium seating 148; and the Wildman Studio, a flexible space with no fixed seating which can hold up to 130 people. Both spaces are used extensively by the annual Ilkley Literature Festival.