Member Spotlight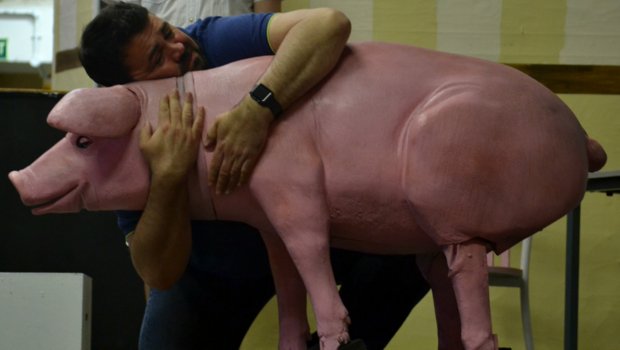 This month under the Spotlight is Andrew Walton, who is currently in rehearsals for Role Play by Alan Ayckbourn.
Interview by Livy Potter
How did you get involved with Ilkley Playhouse?
I was first introduced to IP by David Kirk in 1989 to be in 'Applause', a musical based on the film 'All About Eve'. Since then I have been in many productions, choreographed, directed, been on the social committee, worked behind the bar, and front of house. I am currently a member of the casting committee for IP.
Which play have you most enjoyed acting in and why?
I can't decide! My favourite role ever is Albin in the musical 'La Cage Aux Folles'. I have played this part twice, and would do it again at the drop of a wig.
What's your worst fear when on stage?
Forgetting my lines! I suppose this is everyone's biggest fear, my second would be one of my fellow actors forgetting theirs. I have nightmares…
If you could play any part, what would it be and why?
Albin in La Cage as mentioned above. It's a lovely role. Comic, tragic, make up, wigs, heels, feathers! And the character sings one of the most powerful songs in Musical Theatre – 'I Am What I Am.'
What did you want to be you were little?
A dancer! I started Ballroom and Latin American dancing when I was 5 years old and was convinced that I would be able to do this for the rest of my life.
You're playing Micky in Ilkley Playhouse's next main stage production, 'RolePlay'. Why should people come and see it? What can they expect?
RolePlay is a great play. The character I play is an ex-boxer turned 'minder' to Paige. But it's not all about them. Ayckbourn's writing is as spot on as ever, the humour flowing with ease, the characterisation familiar rather than offering new insights; the fly in the comedy ointment and darkness in the light comes from each person playing out a role that isn't bringing them happiness. We have an amazing cast, each bring their own qualities and characters to life. Even after 5 weeks rehearsals we are still laughing at the same punchlines we've heard a hundred times already. Audiences are in for a treat!